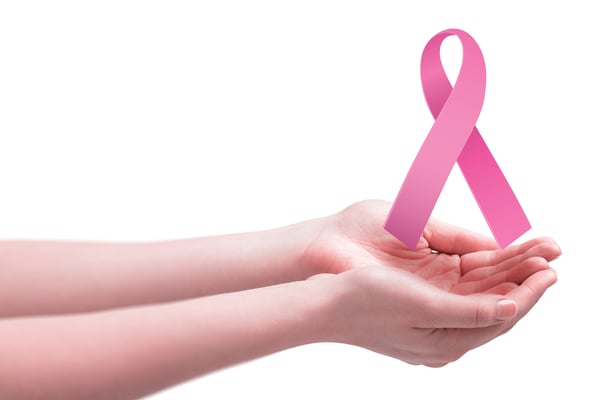 Mathew Knowles - Beyonce Knowles' father - revealed on Good Morning America that he is battling breast cancer, which was caused by a pathogenic BRCA2 mutation. The news coincided with the start of breast cancer awareness month.
According to the National Breast Cancer Foundation, less than one percent of all breast cancer cases develop in men, and only about one in a thousand men will be diagnosed. Likewise, the American Cancer Society reports that the lifetime risk for men getting breast cancer is about one in 833.
Though these may seem like inconsequential odds, that doesn't make the message any less relevant.
"My kids have a 50 percent [chance of inheriting the BRCA gene mutation.] That's male or female," said Knowles in his Good Morning America interview. "I want to continue the dialogue on awareness and early detection - male or female. The key to this is early detection."
Knowles announcement highlights the importance of family history screening and providing risk assessment for every patient. As well, his comments shine light on disparities in screening and prevention not just amongst genders but also between ancestral heritage.
Specifically, Knowles pointed to disparities in cancer screening in the black community. A fact medical research recognizes as well. For instance, Armstrong et al found that African American women with a family history of cancer were significantly less likely to undergo genetic counseling than Caucasian women. Meanwhile, Whitworth et al report that, when referred to genetic counseling, nearly 50 percent of African American patients cancelled their appointment with the specialist, compared to a 33 percent cancellation rate by Caucasian women. And this is all despite the fact that African American women with breast cancer are more likely to be diagnosed at younger ages and with more aggressive tumors than their white counterparts, according to the Washington University School of Medicine in St. Louis.
Research may be limited on the genetic roots of breast cancer in African American populations, but it's certainly not the first time ancestral heritage has played a role in a person's increased likelihood of developing cancer. Women from Ashkenazi Jewish descent, for example, have a higher risk for a BRCA gene mutation. The latest U.S. Preventive Service Task Force (USPSTF) recommendations even expanded their guidelines for who should receive risk assessment for BRCA1 and BRCA2 genes to include individuals from Ashkenazi Jewish descent.
Matthew Knowles' revelations combined with growing research continues to build the case for broadened cancer screening and genetic testing guidelines. And it's why professional societies like the American Society of Breast Surgeons recommend that all individuals with a history of breast cancer receive hereditary breast and ovarian cancer (HBOC) testing. In doing so, we can begin to overcome stigmas between genders; we can reduce disparities between racial groups; and we can improve clinical outcomes for all breast cancer patients and their family members.
Learn More
CancerIQ is on a mission to make hereditary cancer risk assessment, genetic counseling, and genetic testing feasible for routine care. Download our on-demand webinar to learn how technology can help you start, run, and grow your own high-risk program across the health system.