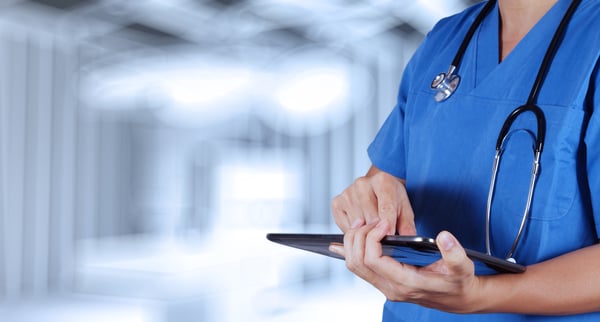 National Comprehensive Cancer Network (NCCN) guidelines for genetic testing should be updated, suggests a 2018 study published in the Journal of Oncology.
The study looked at 959 breast cancer patients, and found that about half met NCCN criteria and half did not. However, of the half that did not meet testing guidelines, nearly 8 percent of those patients had genetic defects linked to breast cancer. Researchers came to the conclusion that current NCCN guidelines for genetic testing may be too restrictive, and recommended all patients diagnosed with breast cancer should undergo genetic testing.
Though the NCCN guidelines have yet to reflect this change, it raises a new question: What would happen if the NCCN genetic guidelines were broadened?
More patients would be tested, yes. More patients with cancer predispositions would be identified, yes. But the increased volume of genetic tests would yield a new issue; it would create a wave of information that would require more stringent use of medical management guidelines. As such, providers will need better tools to properly manage their patients.
How Software Can Make Genetics Easy
The need to use genetic lab results responsibly already exists, and it will continue to grow if the guidelines were widened or relaxed.
For example, research led by Allison Kurian, MD, of Stanford University found that physicians often treated newly diagnosed breast cancer patients with variants of unknown significance (VUS) similar to patients with mutations known to increase a woman's risk.
Herein lays the need to equip providers with a tool that provides clinical guidance consistently across all patients—and at scale. And this is where software solutions like CancerIQ fit in.
By embedding the latest NCCN Medical Management criteria into our tech-enabled solution, providers no longer need to manually refer to complex decision trees that can change throughout the year. This makes it easier for providers to understand the meaning of their patients' test results based on the latest evidence-based guidelines.
Here are two examples how CancerIQ software provides clinical guidance that helps physicians interpret genetic test results:
A female patient with a pathogenic BRCA1 mutation would be flagged, and based on the holistic patient profile, CancerIQ would make recommendations for breast-related care plans and gynecologic care plans.
A female patient with a BRCA2 VUS would not be recommended to undergo a prophylactic mastectomy or oophorectomy. Since CancerIQ takes into account the entire patient profile (not just the lab results), it would inform the physician if the patient meets criteria for an MRI (Tyrer Cuzick Lifetime), tamoxifen (Gail 5-YR) or additional guideline recommendations.
By giving providers the tools to use genetic information more responsibly, patient outcomes should improve. In the case of breast cancer, it should help eliminate the overtreatment of women with VUS results who unnecessarily undergo a bilateral mastectomy. Likewise, it should help increase the number of women who take action on their elevated ovarian cancer risk.
Curious how software—like CancerIQ—could help you and your health system manage patients smarter based on their genetic risk factors? Schedule a complimentary demo and connect with us.