Black History Month is an important celebration for us here at CancerIQ, and with today marking World Cancer Day (which aims to raise awareness of cancer and encourage its prevention, detection, and treatment), we wanted to highlight an area that receives relatively little attention — the high incidence of cancer among the African-American community.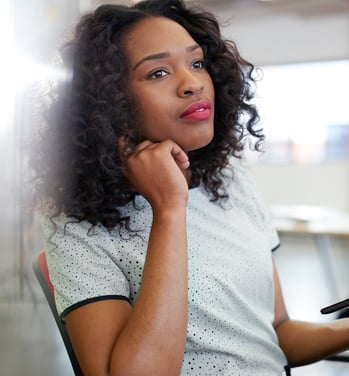 Are you aware of the fact that African-American women in the United States who develop breast cancer are more likely to die from the disease as compared to Caucasian women?
There are many things that contribute to the higher death rate, including genetic predisposition and disparity in access to genetic testing and preventive healthcare services.
Research led by Dr. Katrina Armstrong at the University of Pennsylvania found African-American women with a family history of cancer were significantly less likely to undergo genetic counseling than Caucasian women.
A new study released by Ohio State University shows African-American women at high risk for breast cancer are not only less likely than Caucasian women to have had genetic testing, but also to take cancer-protecting medications, or to have considered having their breasts or ovaries removed as a preventive measure.
"African-American women faced additional burdens at every step along the risk-management journey," lead author Tasleem Padamsee and colleagues said in a university news release.
CancerIQ is on a mission to reduce these disparities by streamlining the process of screening and analysis leveraging technology. We believe that every woman should have access to genetic services in order to predict, preempt, and prevent hereditary cancers.
That's why CancerIQ first tested its technology at the University of Illinois at Chicago, at the public Stroger Hospital of Cook County, and at OSF HealthCare in Peoria, Illinois. The company wanted its solution to work in a smaller urban environment, a safety-net hospital, and in the ivory towers of academia.
Learn more about CancerIQ's origin story in this recent GenomeWeb article, which explains how two of its co-founders – a powerful African-American mother-daughter duo – got started. The article also highlights the success of an early CancerIQ client, Advocate Illinois Masonic Medical Center in Chicago.