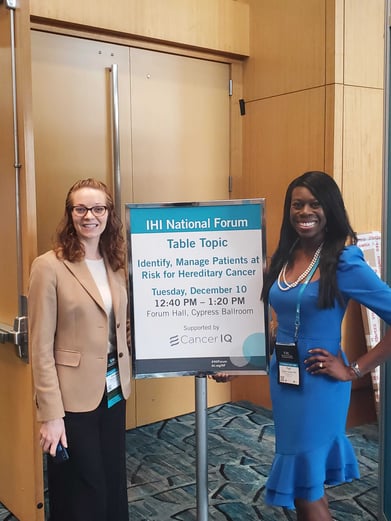 At the 2019 Institute for Healthcare Improvement conference, providers from all over the world spoke on quality improvements in healthcare. This year, Dr. Candace Westgate of Adventist Health presented on the Adventist Health Early All-Around Detection (AHEAD) program she implemented as a population health strategy to identify and manage patients at high risk for cancer.
Dr. Candace Westgate is an OB/GYN and the Medical Director of one of the largest population genetics screening programs in the country.
In this article we will look at the AHEAD program and review:
Challenges in Risk Assessment - The roadblocks Dr. Westgate faced implementing her population health strategy
The Overall Mission - Providing the same high quality standard of care to all patients, regardless where they live
Role of Technology - How technology helped eliminate the earlier roadblocks and increase efficiency
Engaging with Patients - Moving away from Excel spreadsheets when keeping track of patient appointments
Overall Impact - Reviewing both the financial and clinical impact of CancerIQ on the AHEAD program
Challenges in Risk Assessment
Dr. Westgate started the AHEAD program with one goal in mind: Implement a population health strategy to identify and manage patients at high risk for cancer. However, she faced these roadblocks:
Aside from these common roadblocks, Dr. Westgate identified several problem areas in Adventist Health's screening program:
Providers were only categorizing risk based on family history
Most providers did not extend testing to family members of high-risk patients
Low patient follow-through
Extensive paperwork involved in referrals, testing, documentation
Tracking patients on Excel spreadsheet was clunky and time-consuming
To reach more patients, Dr. Westgate needed to get primary care providers involved in the screening process, but with limited provider knowledge of genomics and resources.
Delivering High Standard of Care - No Matter Where The Patient Lives
Dr. Westgate used the AHEAD program to empower specialists, primary care, and breast imaging centers to provide genetic cancer risk assessments in rural community settings. She set out to ensure patients in rural settings received the same access to genomics as those from major cities. To do this with limited resources, she had to answer a few questions:
How can I leverage technology when implementing a population health strategy?
How can I equip providers with the decision support in knowing who to test and how to manage those patients?
How can I better engage with patients in preventing cancer?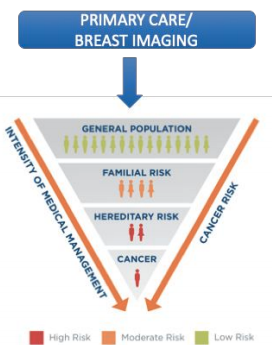 Leveraging Technology
To reach her patient population, Dr. Westgate needed to leverage technology. Using CancerIQ, she was able to
Scale her program system-wide
Reduce administrative burdens on her staff
Minimize errors in cancer risk assessment
Leveraging software allowed Dr. Westgate to ensure a standard process to capture all patients in any setting, with automated evaluation against national guidelines. For example, she can assure all patients are screened against NCCN, SGO, and USPSTF guidelines - including when they update.
Decision and Management Support
CancerIQ not only equips Adventist Health's providers with decision support, but allows patients to self-manage genetic predispositions over time. With shared decision making, personalized planning, and proactive patient care, Adventist Health's providers can now efficiently provide decision support and manage patients at risk for cancer.
Leah Marcantel, Nurse Navigator with CHRISTUS Health, dives deeper into patient tracking and management in a recent blog post.
Engaging with Patients
To proactively treat cancer, Dr. Westgate needed to effectively track and follow-up with patients. Rather than use a clunky Excel spreadsheet, Dr. Westgate leveraged CancerIQ to ensure patients were appropriately engaged with. She can see who needs to be contacted for testing or appointments.
Population Health Impacts
Dr. Westgate is achieving her goal of implementing a population health strategy to identify and manage patients at risk for cancer by leveraging technology to ensure genetic cancer risk assessment is available to her population. Incorporating CancerIQ has provided Adventist Health both clinical and financial benefits.
Clinical Impact:
Increased screening rates (430 more patients screened)
Ensured screening guidelines are up-to-date
Effectively track and manage patients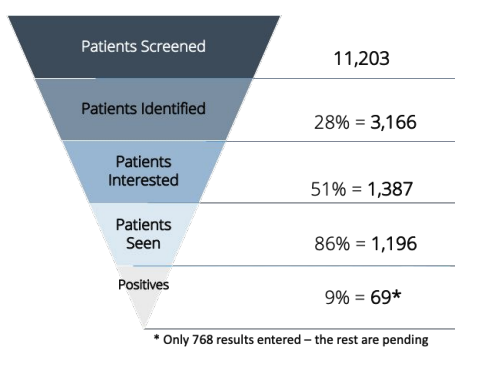 Financial Impact:
Increase in number of tests processed and patient treatment (MRIs, mammograms, etc.)
Preventing cancer or finding it early produces long-term savings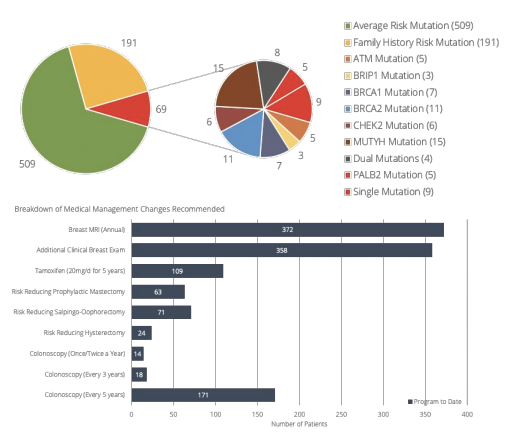 Next up: HIMSS 2020
Dr. Westgate will be joined by Dana Zanone, Vice President of Health Information Organization at Adventist Health, at HIMSS 2020. You can learn more about their HIMSS presentation here (INSERT LANDING PAGE)
Dr. Westgate chose to leverage CancerIQ to ensure Adventist Health was reaching its population health efforts. What are you doing to ensure your health system reaches its population health efforts?
Learn more about the success of her population health initiative here.