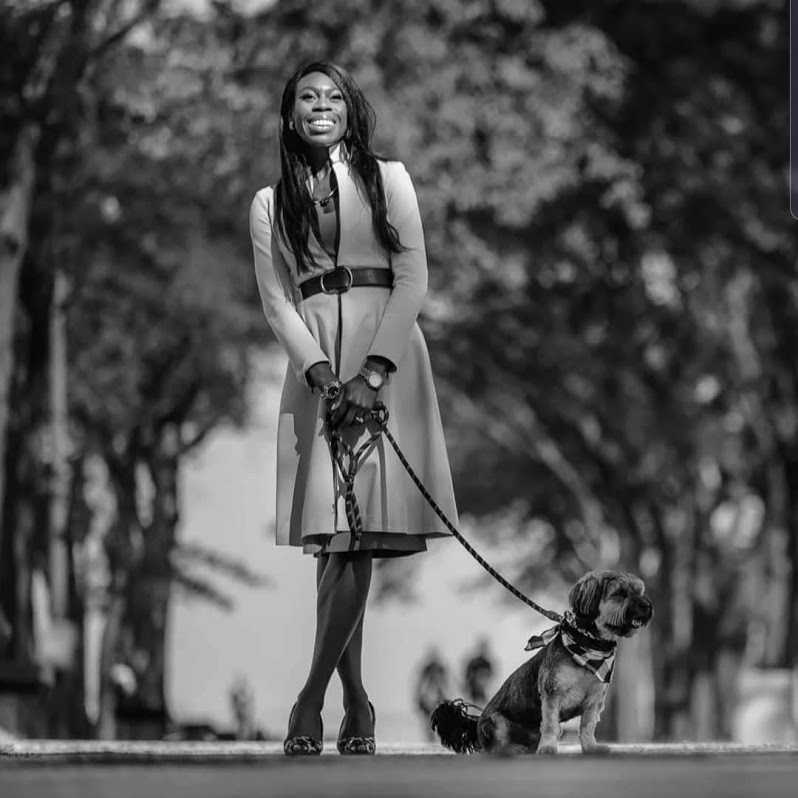 Dear All,
What a year it has been for CancerIQ!
We are on a mission to predict, pre-empt, and prevent cancer - and in 2019 - we made significant strides in making that vision a reality. How? By making genetics part of routine preventative care.
In 2019, we expanded beyond specialty care
As you know, our origins come from specialty care - where we have built world class solutions for genetic counselors and genetics-trained providers since 2014. Since our early days working with Dr. Olopade, Dr. Guindalini, and Dr. Obeid at University of Chicago and Kathy Blazer, Dr. Weitzel at City of Hope - we developed a more modern, elegant solution to constraints in access to genetic counselors. We have doubled the service capacity of genetic counselors so they can see the 11m estimated patients that meet criteria for cancer genetic testing but haven't been seen.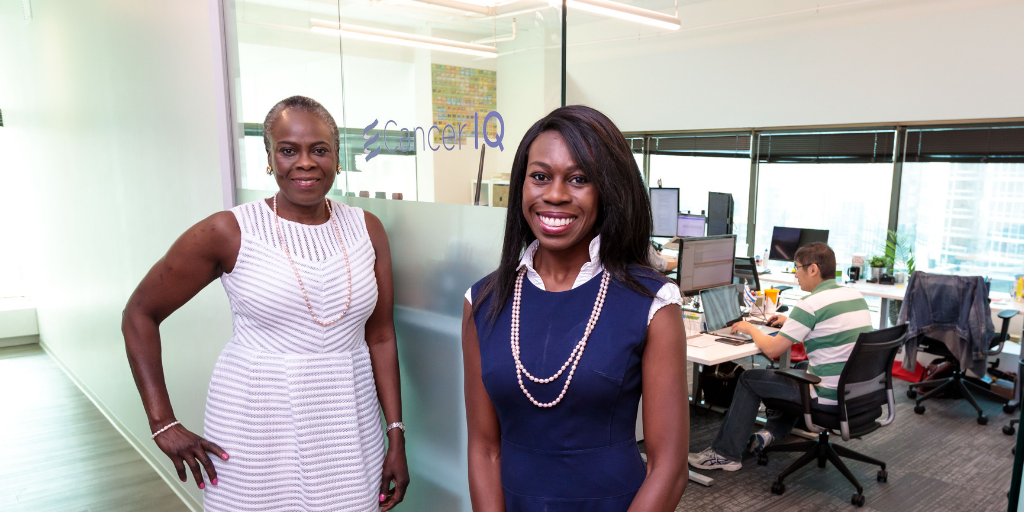 But now that our genetic counselors have the bandwidth, how do we get more patients to be seen?
We started off in breast imaging, where clients like Marin General, OSF, and Riverside Healthcare have been recognized for their work developing high risk programs. We are responsible for over 20,000 high-risk women knowing the need to consider an MRI over a standard mammogram, and to date - we have found early stage cancers in several of the women who chose to comply. But that wasn't enough for us, what about women under mammography age?
That's why we chose to expand into women's health, where City of Hope grads Dr. Candace Westgate at Adventist Health and Dr. Caroline Peterson at Kettering Health Network continue to pave the way for high risk patient management in their communities. The CancerIQ Manager came out of beta this year, and now actively manages thousands of mutation carriers and high risk negatives. But that wasn't enough for us either - what about the men?
Why this matters - men are at risk too...
The decision to move genetics into primary care is not only the right one (Beyonce's Dad Matthew Knowles is a great public example), but a very personal one for me. When you know families with multiple cancer diagnoses under the age of 30, you can't help but want every physician to connect the dots earlier when it comes to hereditary cancer.
There is nothing worse than standing by the sidelines as a primary care physician diagnoses a male family member with everything under the sun - from Crohn's disease, to irritable bowel syndrome. How would they know that a uterine + an ovarian in aunts and female cousins could equal an early onset colon cancer? Could knowledge of family history have helped diagnose colon cancer at stage I instead of stage IIIb? Should everyone in the family that has stomach pain come to clinic with a pedigree and ask the blunt question - is it cancer?
Because without this information in primary care's hands - these patterns can easily go unnoticed. Red flags get missed. And very very healthy young people can become very very sick. The cost to these individuals, their families, and to broader society is enormous. The emotional impact is unquantifiable.
Our strategy to tackle this challenge in 2020
So with this knowledge and perspective - there is absolutely no time for us to wait for genetics to go mainstream. The time is now, and with the team of people and partners we have at CancerIQ - it is a tangible reality. What I'm most proud of this year is the rapid progress we've made partnering with our 40+ health system customers to expand the use of CancerIQ from specialty care into primary care.
This has been no easy task, but we've been successful in primary care because we done this by partnering with primary care to listen to their objections and jointly develop solutions:
Let's celebrate the progress made in 2019
As we look forward to 2020, I can't help back and look at how far we've come with population genetic screening over the last year: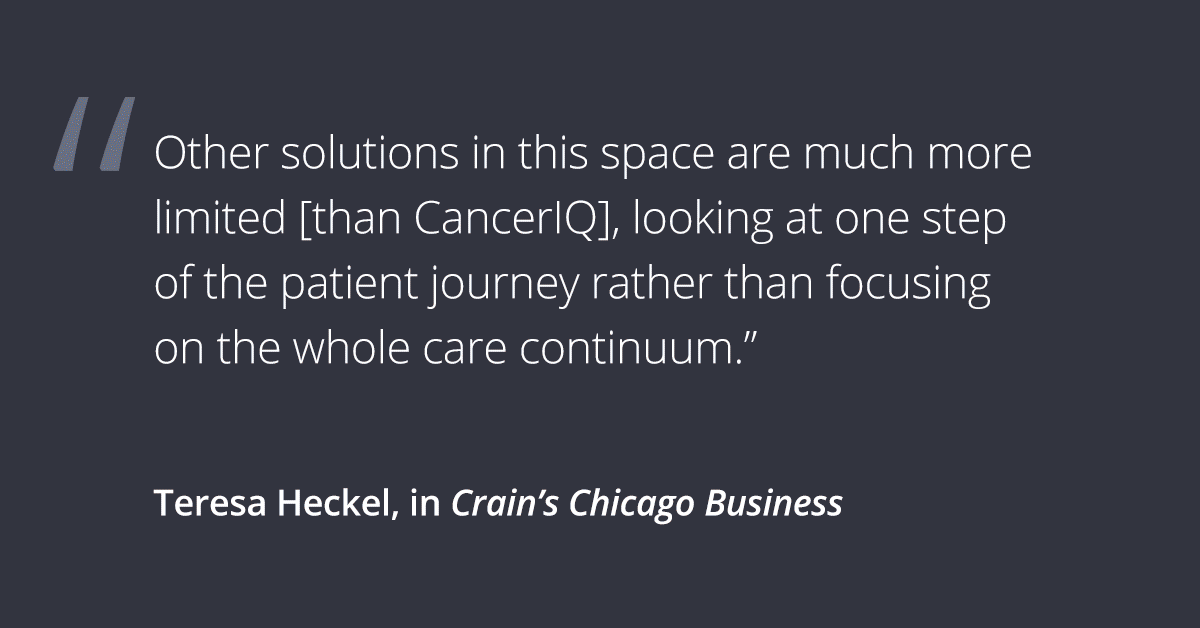 So a special thank you to our loyal health system clients - and to the broader CancerIQ community for making this happen in 2019. Genetics is ready to be part of every population health initiative - and should be - so we can prevent unnecessary deaths, and keep more families away from this emotionally and financially devastating disease.
Here's to a great 2019 and an even better 2020!
Feyi Olopade Ayodele, MBA
Chief Executive Officer