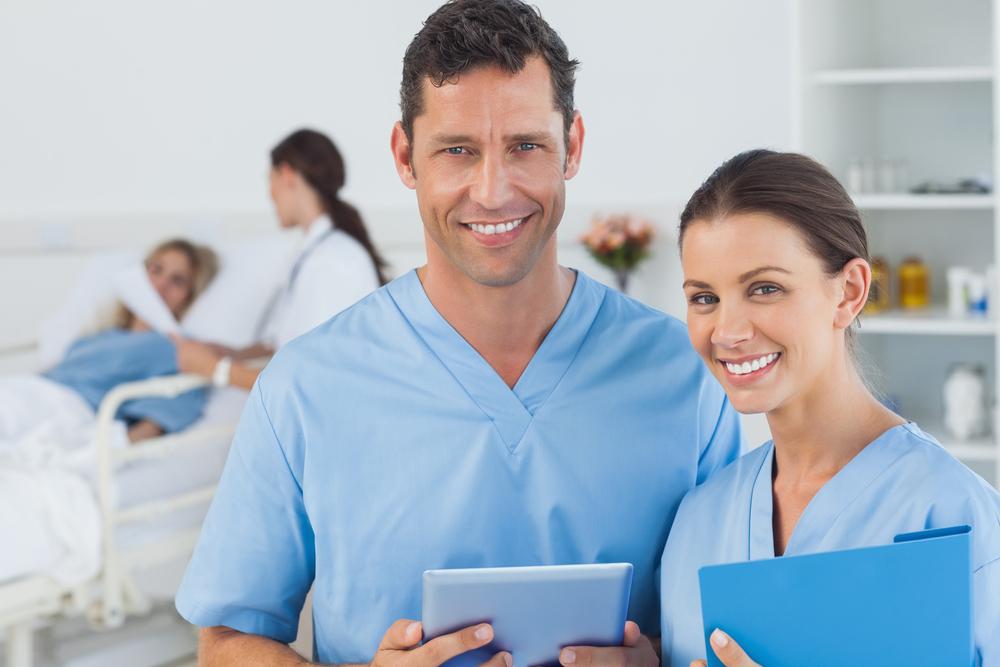 With changing recommendations from the U.S. Preventative Services Task Force (USPSTF) on genetic screening for breast cancer, many breast imaging centers and primary care providers are asking the same question: How will implementing cancer risk assessment programs impact our serviceability and profitability?
Making Risk Assessment Essential and Successful
In a recent conversation with Maritess Caamic, director of the cancer institute and infusion services at Advocate Illinois Masonic Medical Center, Caamic provided detailed feedback on how the Chicago-based community medical center built a profitable and high-capacity risk assessment program in partnership with CancerIQ.
We asked ten key questions that many other imaging centers and care providers are asking as well: Why risk assessment? Is it profitable? Can it be supported? Here is what we learned.
Why is genetic counseling an important differentiator for your cancer program?
According to Caamic, the first step to starting and scaling a risk assessment program was identifying that genetic assessment is a core part of a quality multi-disciplinary program. In order to support their patients and provide high-quality preventive care as part of their services, the center opted to pursue genetic counseling.
But would genetic counseling serve as a significant differentiator? Advocate Illinois Masonic thought so. Based in Chicago, Advocate Illinois Masonic is surrounded by well-known academic centers. By employing a genetic counselor and investing in a risk assessment program, the cancer center would be able to provide academic-level care, but in a personalized community environment - a key differentiator from their competitors.
What were some of the challenges your previous genetic counselor faced? How did you try to solve them?
The next step to establishing a thriving program was to fix internal processes. With a national shortage of genetic counselors, and their own counselor experiencing low job satisfaction, it was important to the team at Advocate Illinois Masonic to look at their current structural challenges:
Manual, paper-based format

Long three-plus hour new patient appointments

Poor patient experience

Poor throughput of documentation after the appointment
Advocate Illinois Masonic determined that investing in advanced software would be the best way to streamline their process and eliminate obstacles. By reducing appointment times and speeding up the documentation, they could improve both staff and patient experience for every single appointment.
Genetic counseling is not a huge revenue source for the cancer center. Why did you invest in specialty software for this service line?
In order to offer leading-edge care, Caamic determined that they needed to provide their employees with leading-edge equipment.
For other service lines, that means supplying state-of-the-art machines or surgical technology. For genetic counseling, leading-edge equipment looks like software that helps screen, identify, navigate, test, engage, and monitor patients.
The cancer center was able to outline how risk assessment software would impact downstream services—such as diagnostic testing and treatments—that are higher revenue sources.
Through preventive care such as prophylactic surgery, imaging, and ongoing management—and with the right software in place—Advocate Illinois Masonic could increase their annual preventive service revenue to over $350,000. Prior to any risk assessment, there was no identifiable preventative care revenue.
How did you determine your budget and what you were willing to invest in this area?
Because genetics solutions are newer and don't often appear in a treatment center's budget, it's important to determine how and why to invest in risk assessment.
Caamic identified the cost of time wasted in the center's paper-based format and inefficient practices. She then looked at the time and cost of building an in-house platform versus partnering with existing software. She realized she would need to evaluate beyond the quote of different software and look at the intrinsic and opportunity cost savings and revenue potential.
With CancerIQ, she found that they could increase their patient capacity from 400 per year to 700 per year. That increase would be in part to cutting patient appointment time from over three hours to an average of one hour. Without hiring any additional staff or purchasing new equipment (apart from two tablets), investing in the right software would (and did) dramatically change their workflow efficiency and patient care.
Why Cancer IQ over other solutions?
Advocate Illinois Masonic focused on key areas that were necessary to any solution, including customization of documents so that patient experience would be consistent throughout the health system, seamless test ordering and processing, and intuitive user experience. CancerIQ provided all of that and more.
The center was also looking for a program that could be implemented quickly. They had already experienced several months of downtime while replacing their genetic counselor and exploring solutions.
CancerIQ was up and running with only one day of training and two days of follow-up. No time was wasted, and the employees and patients were working within an entirely new system in less than a week.
How has the partnership experience been with CancerIQ?
Another essential requirement that Advocate Illinois Masonic and Caamic identified was a company that would collaborate with them to provide the best possible experience for their patients.
For the Chicago-based community medical center, this took the form of working with CancerIQ to customize documents in several different languages to accommodate their non-English speaking populations.
CancerIQ has also been an innovative partner, providing data-driven insights that help Caamic understand more about the population they are serving as well as those who may be underserved and need to be prioritized. This approach to data and analytics supports Caamic in her role as director and allows her to better support the program and the patients.
A lot of providers are skeptical about their patients' ability to complete CancerIQ questionnaires on their own and in a timely manner. How has the patient experience been at Advocate Illinois Masonic?
To counteract worries about patient experience with CancerIQ, Advocate Illinois Masonic purchased two tablets. One is used to help patients fill out their online questionnaires at check-in, and the other is for the genetic counselor to use in clinic and at health fairs.
They discovered that 85 percent of patients fill in the necessary documentation prior to their first appointment. Those who don't, or can't, fill it out in the clinic with little to no staff assistance. Patient utilization and response to the software is positive, from on-boarding through to care coordination and post-treatment follow-ups.
Where do you see this tool and genetic risk assessment being useful?
According to Caamic, Advocate Illinois Masonic saw a return on investment within the first year of using CancerIQ. They use the platform at health fairs to raise awareness of genetic counseling and collect data for new referrals. It streamlines their workflow in the clinic, and easily works alongside their electronic medical record (EMR).
In the longterm, Caamic is working to expand the use of their risk assessment and software across other clinical specialties, starting with digestive health and breast imagining. Ultimately, they will also integrate the technology with OB/GYN, primary care, and surgery so that patients begin to see risk assessment as a key part of their care.
How important was it for CancerIQ to be integrated with your EMR to deliver value?
For Advocate Illinois Masonic, it was most important that CancerIQ work well alongside their EMR. While complete integration may be a possibility in the future, right now it serves them to use CancerIQ as the portal for engaging with patients, coordinating care, and collecting data and documentation.
From there, applicable documents get exported to the EMR where they are accessible to the patient's other care providers. This solution is ideal for the medical center, as they are already using software for other service lines that work in tandem with their EMR.
How has investing in software helped you improve productivity and retain your genetic counselor?
The utilization of software to support their genetic program and counselor has provided exponential growth and profitability.
Advocate Illinois Masonic is now seeing double the patient volume without increasing their staff to accommodate the growth. CancerIQ allows them to provide a streamlined process that supports both patients and staff, and even allows their genetic counselor the time and space to pursue career development opportunities.
Learn More
Advocate Illinois Masonic Medical Center demonstrates the incredible value generated through the implementation of a risk assessment program. Through partnership with CancerIQ and a talented genetic counselor, the medical center doubled their patient volume, grew their revenue by nearly $350,000, and opened up a world of preventive care that was previously inaccessible.
CancerIQ seeks to help healthcare systems implement and scale effective cancer risk assessment and genetics programs so that genetic counseling is an accessible and feasible part of routine care. Download our on-demand webinar to learn more about how the right technology can help you build and grow your own cancer risk assessment and genetics program.