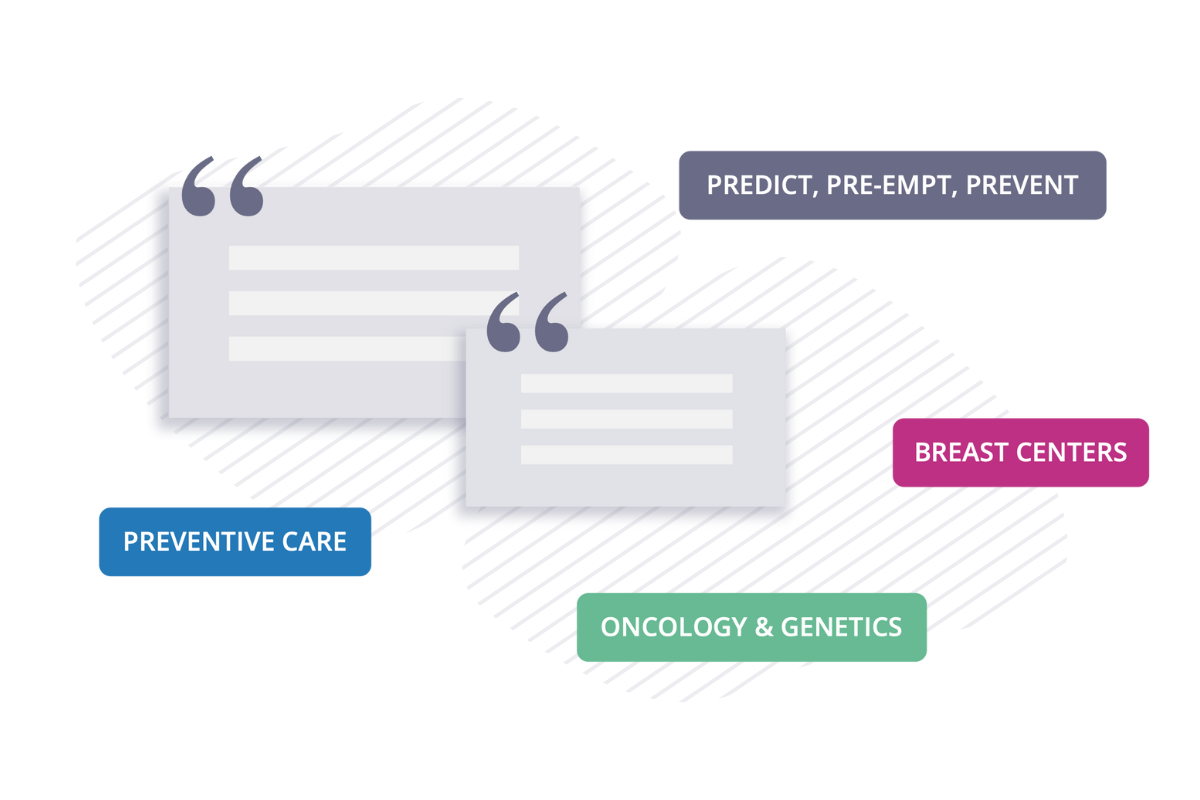 News
Digital health innovation is messy, gritty, iterative, and most importantly, it takes place across the healthcare ecosystem.
News
President's Cancer Panel: 5 takeaways on breast cancer screening, genetic testing access, and widening adoption of new technology.
Best Practices
In this blog post, we cover key lessons learned after integrating genetics into an EHR.
Keep in touch
CancerIQ is proud to offer precision prevention news and learning opportunities to our clinical champion community. You don't have to be our customer to take advantage – subscribe to receive the content you care about.