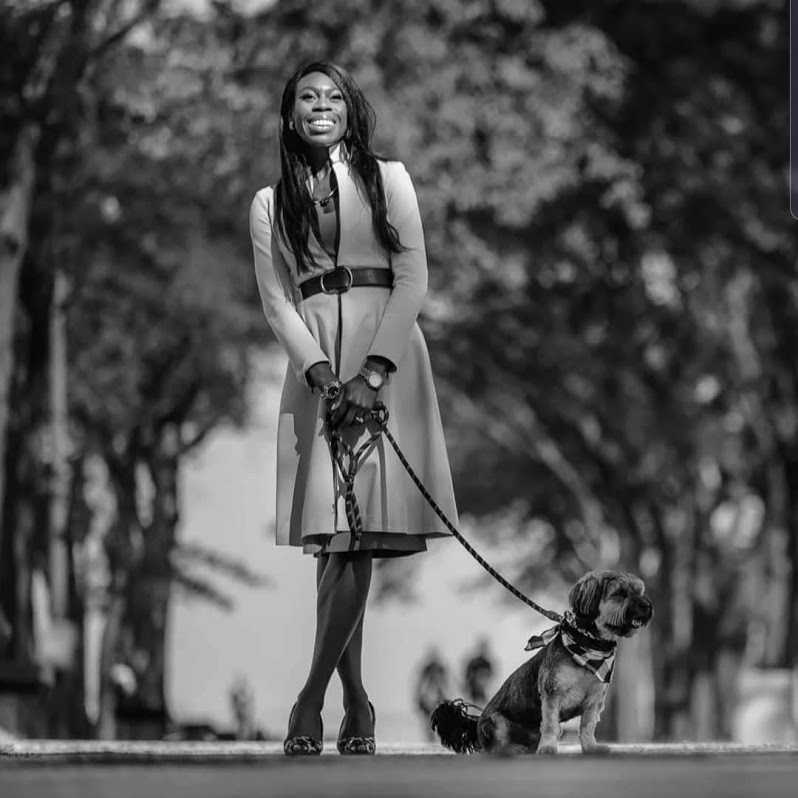 The Award
On November 13th, CancerIQ CEO, Feyi Olopade Ayodele, was named to Crain's Chicago Business's 40 under 40 list for her work to make it easier and less expensive for providers to expand genetic services and reduce cancer risk. Feyi has been sharing the spotlight with her dog, Ricky (pictured above) whom she rescued two years ago.
After receiving the award, she sent out a special message on Facebook, thanking her parents, husband, friends and other family, including – of course – Ricky (whom she credited for sitting nicely through the full photoshoot with Crain's.) She said they've all cheered her on and experienced the highs and lows of entrepreneurship with her.
Feyi also expressed her sincere gratitude to CancerIQ's clients and investors who are always willing to advocate for and support CancerIQ.
She also gave an important shout out to all of her CancerIQ colleagues – both past and present – for being a HUGE part of the company's success to date.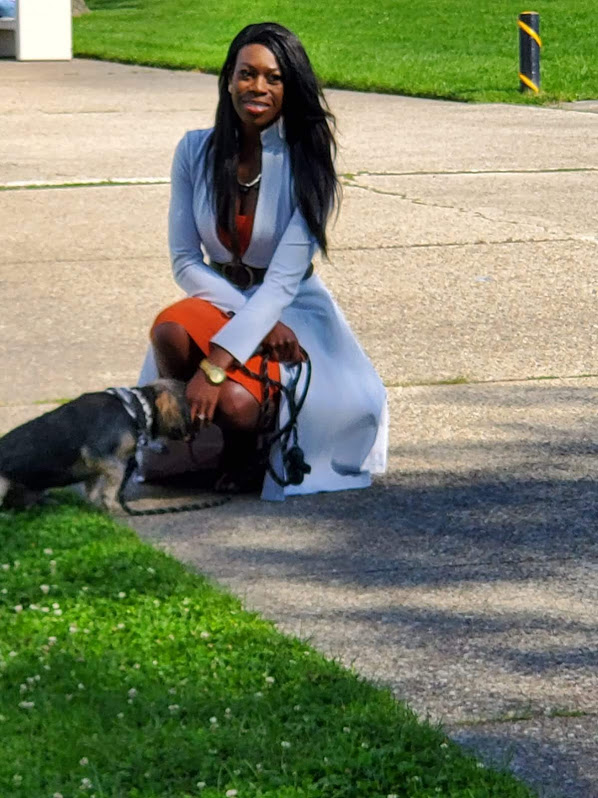 What is CancerIQ?
Feyi co-founded CancerIQ with one mission, making genetic services more affordable, accessible, and available to all. By expanding genetic services, Feyi's goal allows for the treatment and management of all patients eligible for genetic counseling and testing. After working with over 4o health systems and hundreds of providers, Feyi's impact on genetic services is saving lives.
With this mission in mind, CancerIQ is a software solution aiding providers to start, run, or grow their cancer risk assessment programs. Since its inception, CancerIQ has screened over 300,000 patients and successfully navigated them to genetic services, saving patient lives.
When asked about CancerIQ, Teresa Heckel, Association of Cancer Executives President stated, "Other solutions in this space are much more limited, looking at one step of the patient journey rather than focusing on the whole care continuum," and, "When you're looking at high-risk patients, it's not enough for us to identify them as high risk. That does nothing for them unless we can work with them to help them mitigate and reduce their risk."
To further expand genetic services, CancerIQ is being implemented in multiple specialties and primary care.
How to Help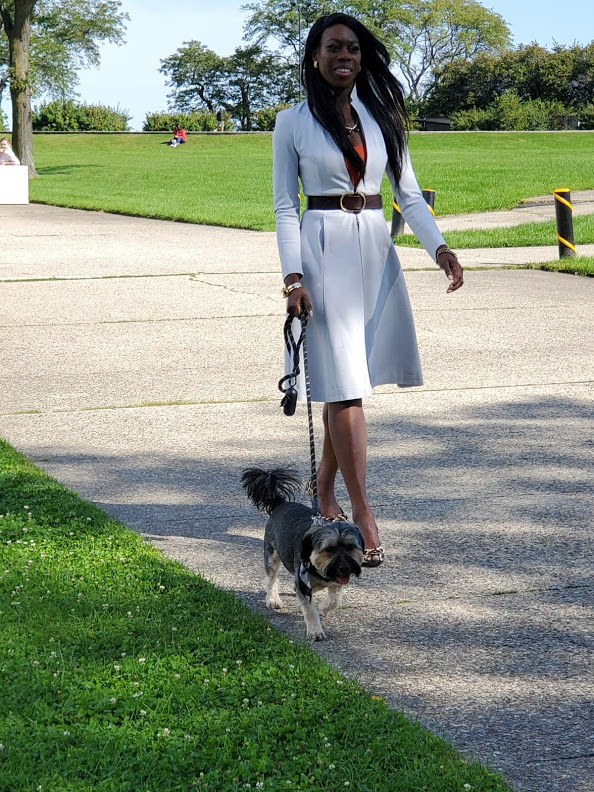 We're seeing expansion into multiple specialties and primary care. That's a good sign in the fight to expand genetic services for all, because it means health systems recognize it's not only the right thing to do, but also the financially responsible thing to do.
But, we still have a long way to go. We're working doggedly alongside our clients to make sure more people have access to the right genetic testing services and the right preventative care. Will you work with us on this mission, too? Click to learn more.